INTRODUCING
SILVER ADVERTISING
Marketing Advocates for Seniors
When it comes to marketing, Seniors have been misrepresented, disrespected and underserved...until now.
"Older and wiser voices can help you find the right path, if you are only willing to listen"
-Jimmy Buffett
Silver Advertising is an advertising and consulting company specializing in advocacy and communication for consumers aged 55 and older. Services include marketing plan development, brand positioning, creative strategy, production, and media planning and buying.
Marketing services also include consultation and ideation on product development, naming, logo, packaging, consumer research, distribution, pricing, competitive analysis, direct marketing, social marketing, events and promotions.
Why Silver Advertising
"We know a thing or two because we've seen a thing or two"
-JK Simmons
Silver's founders, Brad Ball and Brian Morris, are dismayed by the way marketers are ignoring, disrespecting, and underserving the Senior market. Along with their co-workers at Silver, they are committed to raising the quality and effectiveness of advertising and marketing to Seniors and will correct the mistakes currently being made by agencies who don't understand or relate to older consumers. These mistakes include:
- Poor production values that include sub-par acting, bad lighting, insulting writing, and the use of inappropriate stereotypes in messaging and casting.
- Lack of memorable and entertaining creative ideas
- Lack of an emotional connection with consumers—too often their reaction is "this brand doesn't get me!"
- Poor marriage of the creative with the media. Media can be just as alienating and insulting as the creative it delivers.
• Silver Advertising will bring more enthusiasm and passion to projects aimed at Seniors. The Agency's sense of accomplishment will result from getting sales results for its clients instead of winning awards or impressing a hip and younger peer group.
"Experience tells you what to do: confidence allows you to do it"
-Stan Smith
IMI (luxury real-estate co.)
Affluent Senior target was key demo for each real estate community
Callaway Golf
Promoted golf clubs designed for Seniors
LegoLand
Positioned theme park as ideal for grandparents and grandkids
Princess Cruises
Promoted brand to Seniors, especially for Alaska cruises
Pala Casino
Seniors are the number one demo for Indian Casinos
Cunard Cruises
Transatlantic cruises are particularly popular with Seniors
McDonald's
Developed breakfast promotions for Seniors and for grandparents and their grandkids
NASCAR
Created marketing strategies to maintain NASCAR'S core Senior audience.
Warner Bros. Films
Developed advertising campaigns targeted at Seniors for a number of high-profile movies. They included:
The Perfect Storm
Space Cowboys
Hearts in Atlantis
The Green Mile
You've Got Mail
Best in Show
Harry Potter
Into the Arms of Strangers
Sanwa Bank
Promoted full-service banking to Seniors with large asset holdings
Forest Lawn
Developed brand building campaigns aimed at 50+ market to promote need to make early plans without the stress of urgency.
Tahiti Tourism
Developed campaign aimed at retirees to educate them that Tahiti is closer to the US than they thought
The Opportunity
"You are not too old and it's not too late. Today is the oldest you've ever been and the youngest you'll ever be."
-Eleanor Roosevelt
• Seniors account for nearly half of all consumer spending, but are targeted with just 10% of marketing dollars
• The 55+ population has nearly $2 trillion in annual income
• The 2010 Census shows the Senior age group is, for the first time, the largest in terms of size and percent in the US
• One in every five Americans will be 65 or older by 2025 • Adults 55 to 64 outspend the average consumer in nearly every category, from food, household furnishing, entertainment, personal care, gifts, travel and many others.
• The youth-obsessed marketing and advertising industry in the US has not proportionately adapted and responded to the Senior market. The average age of a "creative" in an agency in the US is 28.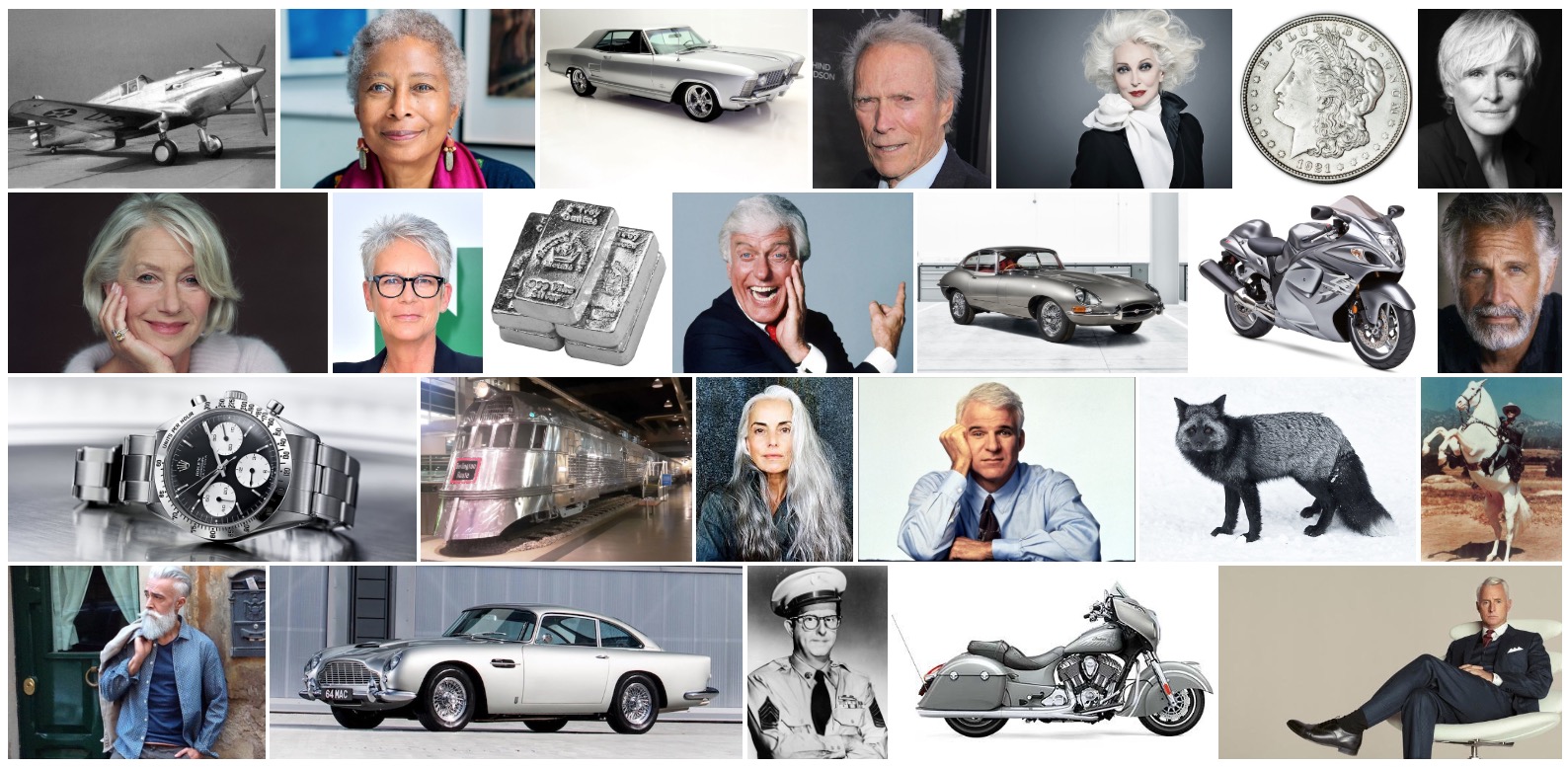 "We don't grow older, we grow riper"
-Pablo Picasso
About US
It takes one to know one
Silver Advertising was founded by Brad Ball and Brian Morris. Brad and Brian have been good friends and industry competitors for years. Both have run major advertising agencies and both have held top level client-side positions. Brad is a former partner at ad agency Davis, Ball and Colombatto, and is the former Chief Marketing Officer at McDonalds and President, Theatrical Marketing for Warner Brothers. Brian is the former CEO of Dailey & Associates Advertising and the former President of Marketing of luxury real estate company IMI.
Brad and Brian are now in their 60's and came together in 2017 to form a company that understands the Senior market better than traditional ad agencies. They sold this target motorcycles and fast food when they were in 20's and 30's, pet food, cars and hotel rooms when they were in their 40's and homes, movies and bank accounts when they were in their 50's. They are now poised to be passionate advocates for these consumers as they enter their 60's, 70's, 80's and beyond.
Contact
Address: Silver Advertising 811 West 7th Street 12th Floor Los Angeles, Ca. 90017
For General Inquiries or New Business contact:
Brian Morris | brian@silveradvertising.com | (310) 560-8307
Brad Ball | brad@silveradvertising.com | (626) 429-8944